Having a website makes it very easy for people to find you, read up about your company, discover what you do, and answer a bunch of questions they have about your business. By having a website people will be able to find your company when they search for your company on a search engine like Google, Yahoo, or Bing. It is true that if you don't have a website for your business, you may be found in a search engine if you have a listing in a directory, the yellow pages or your business could just automatically show up in a Google places result. Do you really want to leave this to chance though? Plus why not have a website so that you can influence what is displayed about your company and know your website will be listed in addition to having all those other search results. Which of the below results would you rather have for your company. Results like the first image or the last image?
Importance of Website: Search Results With a Website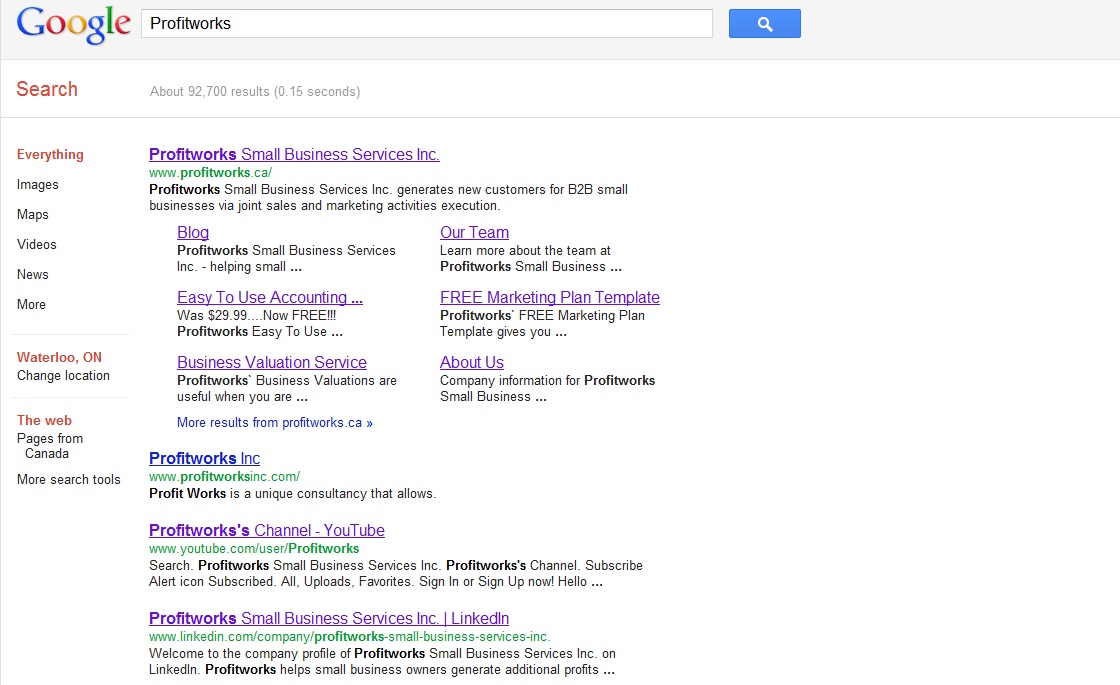 Importance of Website: Search Results Without a Website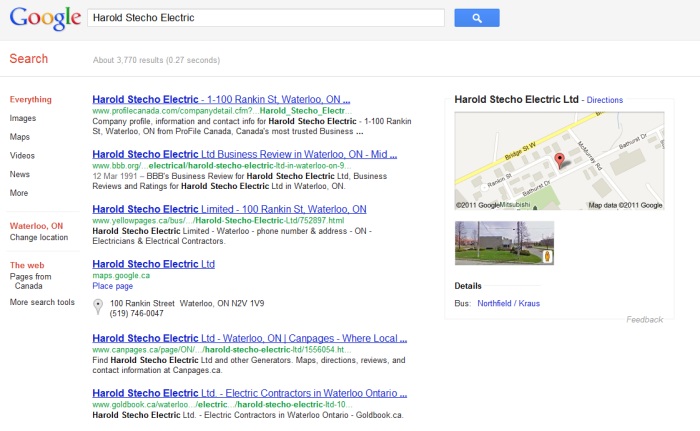 I would prefer the results shown in the first image as the results for Harold Stecho Electric Ltd. don't give me any enticement to contact them, very little information on what they do, no information on what value they provide and what makes them different. The search results for Profitworks are not perfect but they do describe what Profitworks does right below the first link. The links also provide links to two free resources, enticing people to click on the links and an "about us" link where they can learn more about Profitworks. I don't use this example to criticize Harold Stecho Electric Ltd. I just used the first company that came to mind that I knew did not have a website. I know they don't have a website as I tried to find their website the other day when doing some work for one of my clients.
Personally, I would be hesitant to even spend time calling the results from Harold Stecho Electric Ltd. because the results that come up make me think they might be out of business. If I think this is the case I usually don't phone as I feel it would be a better use of my time to phone a competitor that I know for sure is still in operation. These two examples further underline why websites are important.
A website also makes other forms of marketing so much easier. For example, as social media marketing continues to take off, being able to link back to a professional, user-friendly website with all the information the consumer needs is priceless! If you plan to set up ads, such as Facebook ads, you can direct users to your website's digital store, an information landing page, or whatever you think will be best to get a conversion. Have a website that will be search engine optimized and designed to drive sales